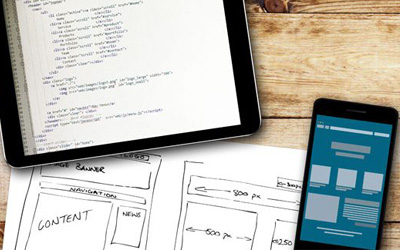 The web trend changes very fast. These days, mobile traffic is soaring day by day. Having a mobile app for your business or for your website is a very good idea. It does not matter how responsive your WordPress theme is, if you have a dedicated and great mobile app, it will definitely take your site to the next level.
In this competitive era, every business owner would like to convert their WordPress site to an effective mobile app. Because nowadays, more and more people use smartphones rather than laptops and desktops to surf the internet or to open their favourite websites. People prefer a mobile application because it makes web content readable and more enjoyable. If you are one of them who want to turn their WP site into an app, here are a few plugins for you to transform your WP website into a mobile app.
Worona

If you are looking for a solution that will not cost you, Worona is just for you. It is a 'free of cost' plugin that easily turns your website into a native app which is ready to work on both iOS and Android platforms. It is a platform that delivers trendy themes and styles to customize an app.

WordApp

Whether you run an e-commerce website or a native website, WordApp helps to transform the site into a mobile app to boost mobile traffic. Create your own iOS and Android app with WordApp. Just like Worona, it also offers a number of options to modify the theme and style an app. The main features of WordApp are push notification, a native iOS app and others.

MobiLoud

Whether you are a WordPress expert or a novice, MobiLoud is a great way to convert a website into a native mobile app for both platforms, Android and iOS. It provides easy to use mobile app building experience. It works with WooCommerce and BuddyPress. From a complex website to blogs, MobiLoud is an easy solution to creating an affordable app.

Wiziapp

Like Worona, Wiziapp is a plugin that does not cost you anything. It supports various features such as cross mobile browser support, animated navigation, multi-menus, customization and much more.

Androapp

Androapp is one and only Android platform, which is used to build a beautiful app. It does not require any programming knowledge. This plugin comes with various features such as multiple themes, unlimited push notification, infinite scroll, deep linking support, dynamic setting and others.
The mobile app is the future of your business. It is the fastest and easiest way to enhance the value of your business or brand. If you are thinking to make your business blossom, building a beautiful app is a great idea. For more information, feel free to call FutureWorkz's mobile app developers in Edmonton.