Edmonton e-Commerce Website Design | Online Store Development
Hire e-Store Developers in Edmonton for e-Commerce Websites
e-Commerce websites are the hottest thing these days. They have revolutionized the buying and selling trade practices globally. More brands are turning to online stores to sell their products/services and who wouldn't love to do so? As a customer, you get everything sitting in your home with some clicks. Why would you go out and waste time in buying the same stuff through brick and mortar stores. And our Edmonton e-Commerce developers know how to make stunning websites with WooCommerce and WordPress themes.
We, at FutureWorkz, have been developing e-shops in such a way that it gets your customers to buy products and services in no time, thus boosting sales!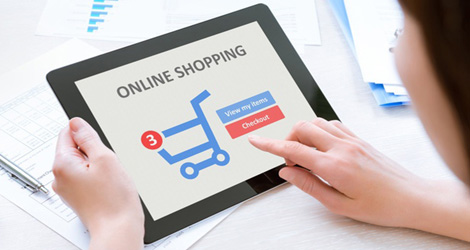 How We Make the Best e-Commerce Stores
Fast Loading Stores
It is very important that you design your e-Commerce website in such a way that its loads faster. No one wants to wait too long for a website to open as it can irritate the customer and chances are that he goes away.
Good Navigation
Just imagine a customer coming to your website to buy something and gets lost. A complex estore will always make your customers wait till they find what they want. Our FutureWorkz team knows to value your customer and his time and provide an easy, hassle free navigation to your site.
Product Management
Its always easy to go through a website whose contents are managed well. Our team makes it a point not to add any unnecessary things on your website to make it more user friendly. At FutureWorkz we design your site so that everything is simple to access and manage for admin and visitor side.
Security
An important factor in an e-Commerce website is security. We understand that your company's image is everything and our skilled and experienced team backs you with the latest and full proof security to guard all the transactions on your website.
What Makes Us The Best e-Commerce Website Developer In Edmonton

Designing
Our team offers designs that no one else can offer, making your website look well organized and over the top. Each and everything matters on an eshop which we build exceptionally well.

Targeted Audience
We work keeping in mind your targeted audience and match with their taste and style. This ensures more chances of customer buying your product.

Simple Checkouts
It is important that your customers can have easy checkout navigations, otherwise it can make them irritate and cancel the order.
Want a Brand New Online Store? Talk to Our eStore Developers in Edmonton Today.