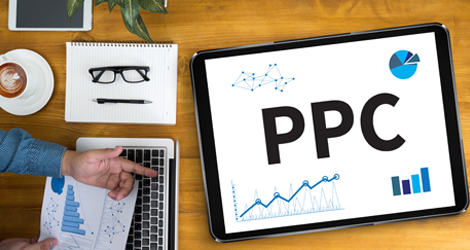 Sick & Tired of Failed PPC Campaigns? Come To Us!
At FutureWorkz, our PPC advertising services help you secure the top position in search engines so that you can compete your local or national competitors. PPC is an easy and effective way to start testing your keywords and business model. This way you can optimize your plan to increase your leads and sale conversions.
Being Google Adwords Certified, we bring a crucial edge to your PPC campaigns in Edmonton. Highly optimized PPC campaigns serve to boost your sales through targeted advertising campaigns. We believe in delivering real value in return of our customer's paid campaign dollars.
Why Say 'Yes' To PPC Solutions?
What You Get From FutureWorkz Pay-Per-Click Campaigns
High ROI
Return-on-Investment tracking makes sure every dollar returns maximum value. We refine marketing campaign to cut wasteful spending.
Bid Management
Advanced campaign management tools help our professionals to set pre-defined bid management goals reigning in excess spending.
CPA Led Results
CPA driven analysis enables to improve sales numbers. Comprehensive data crunching solves conversion bottlenecks to increase conversion.