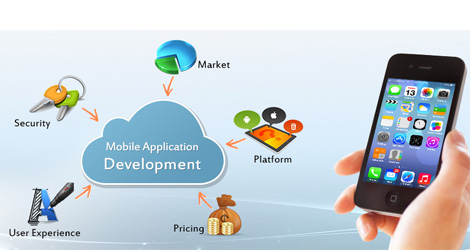 App development is a strategic decision and the most lucrative investment of your business. No matter what is the scope and size of your business, an app is the most integral part of every business. An app can help you engage your customers, improve business efficiency and streamline your revenue. At FutureWorkz, our mobile app developers will develop an efficient app that will support your business goals now and into the future.
With our extensive experience, we formulate a vision and strategy for your app. This means we focus on those areas that can make the biggest impact towards achieving your business goals. Edmonton Mobile app developers are well-versed with a wide range of tools and technologies to deliver a user friendly mobile application.
We Transform Ideas Into Eye-Catching Apps
iOS app development
Apple's iOS platform has come a long way from the time the first iPhone was released. And till now, it continues to evolve. Our team is highly skilled and experienced at creating reliable, scalable and usable iOS apps for businesses. We have in-depth knowledge about the platform's specifications and comply with Apple's best practice guidelines to deliver a state-of-the-art solution.
Android app development
There is no denying the fact that Android smartphones are dominating the market around the world. Android ecosystem is the perfect blend of various flavors and versions of devices and operating systems. Our android app developers in Edmonton have an in-depth understanding of the unique requirements of this platform. We develop every app with precision, committed to creating a solution that has a flexible user interface that is compatible with all the devices, screen sizes and resolutions.
Quality Assurance
Depending on your business requirements, FutureWorkz provides a range of quality solutions including campaign design and development, coding, testing, delivery and reporting. We ensure that the application is designed in a way that it exceeds the expectation levels of your users and leaves a long-term positive impression.
We are not just a bunch of technology expert, rather we are insane mobile lovers. We know how to tweak raw ideas into an amazing solution. We can custom various kinds of applications to meet the specific needs of your business.