Edmonton Finest WooCommerce Consultant
Affordable, Reliable & High Performance WooCommerce Development Services
FutureWorkz is a leading Edmonton WooCommerce development company delivering cutting-edge WooCommerce development solutions including, installation, maintenance, plugin customization and extensions. Our WooCommerce developers Edmonton provides prompt solutions along with reliable support services.
Besides making beautiful
WordPress websites
at affordable prices, we also cater to our client's e-Commerce requests and thus use the most powerful e-shop plugin – WooCommerce. From
web development
to CMS management, we deliver outstanding end-to-end support for estore success. Our top-notch web-based solutions serve various industries.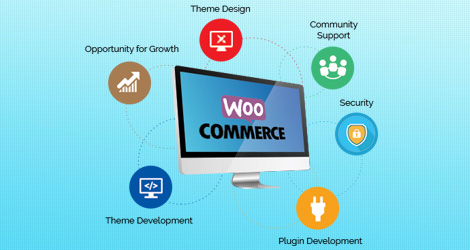 Want to Hire a Dedicated WooCommerce Developer in Edmonton?
Take your eStore to Next Level with Powerful Technical Support!
Our range of WooCommerce Web Development Services
WooCommerce Custom Plugin Installation
3rd Party Integration and WooCommerce Migration
WooCommerce Custom Theme Development
PSD to WooCommerce Conversion
WooCommerce Custom Theme Integration
Hire Dedicated WooCommerce Developers
WooCommerce Extension Integration
Benefits of Custom WooCommerce Development Services
There's a reason why majority of e-Commerce websites prefer to use WooCommerce. It not only offers a range of shopping functions but also offers security and shipping options. So, what makes FutureWorkz the ideal partner for your online store. Here are some reasons:
Excess huge collection of shopping features
Work with exclusive WooCommerce themes
Experience overwhelming flexibility
Add shipping versatility to your shopping cart
Creating custom functionality for your website
Multiple extensions and code modules
Enhanced scalability and performance
Customizing extended plug-ins for specific functions
Wide community support and help
Easy to use features and convenient interface
Create search engine friendly ecommerce website
When you choose our WooCommerce consultant, we provide you a whole universe of services centered around WooCommerce. And here's how we achieve the superior quality.

ERP System Integration
We excel at integrating the current platform with your online store.

Reasonable Prices
Our services are available at reasonable prices to suit your budget.

Real Time
We ensure that your online store's shipping works in real time for accuracy.

Theme/Design
Our programmers implement latest WordPress themes and designs.

Plugins
We also integrate other plugins with WooCommerce for smooth functionality.

SEO Friendly
We know the importance of search engines and hence customize accordingly.
Ready for Soaring Sales via Powerful Online Shop
At FutureWorkz, we have perfected the art of creating amazing, user-friendly, engaging and intuitive online shops. Our knowledge is put to right use in crafting the right store that serves your purpose. Developing powerful WooCommerce based websites to set your cash registers running.
Get a Responsive, WooCommerce Powered Online Store
Call Now to Sell More with Mobile Commerce.