Edmonton Social Media Marketing Services
We are here to take your social media marketing efforts a notch higher
At FutureWorkz, our social media marketing services are designed to boost your online social presence manifold, help promote your brand, create social connections and generate leads. As a leading SMM Agency in Edmonton, we will help you in Edmonton and across Canada to increase website visitors, leads and sales online.
Is your website adding to your brand's value? Are customers aware about your brand on various social media channels? Creating and executing a perfect social media marketing strategy helps you tap into the huge online social media marketplace.
Facebook, Google+, Pinterest, LinkedIn etc., all present a gigantic
online marketing
opportunity. If there are real people on a social network, your brand should be there.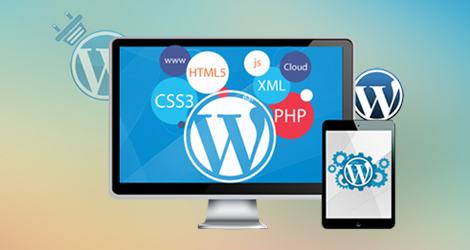 Our Social Media Strategy For Your Business

SMM Strategy Outline
A dedicated SMM plan is the key to online success. We create powerful strategy utilizing potent tools and resources to tap into opportunities.

Community Relationships
Being part of the right community will take your business to the next level. Forging long-term relationships with relevant groups will enhance your business prospects.

Social Media Audit
Complete analysis of social environment and competitor intelligence is vital to build new strategies. Detailed audit helps hone tactics and build potent social media campaign.
Your Competitors are Already There, are You?
Often brands wait too long to join a social platform. The result – by the time they join, potential customers have already promised their loyalty to competitors. Our comprehensive social media audit gives in-depth insight into your social marketing strategies along with solutions. Real-time user engagement for quick conversion is at the heart of our services.
Social media is the platform where you will discover your potential clients waiting to buy your products/services. These platforms deliver quality links that assist your SEO efforts.
Reach Real Customers Real Time!

Community Monitoring
Have professionals take part in online communities relevant to your business. Be proactive and track your brand's progress and establish credible authority in your industry.

Social Media Campaigning
The entire social media campaign involves numerous elements that need professional management. Implementation and evolution of SMM promises success.
Blog Design & Development
The magnetic effects of a blog are for real. Nothing brings in more quality traffic than an informative blog reeking of high quality content. No wonder search engine still love blogs.
FutureWorkz – Being Social on your Behalf
We, at FutureWorkz, help you grab a big piece from the huge social media pie. Edmonton Social Media Marketing professionals undertake your social duties and get in touch with potential clients on these viral platforms. We interact, converse and sell on your behalf. Converting social traffic into clients was never this easy.
Accelerate Your Business Performance In Terms Of ROI & Conversions!