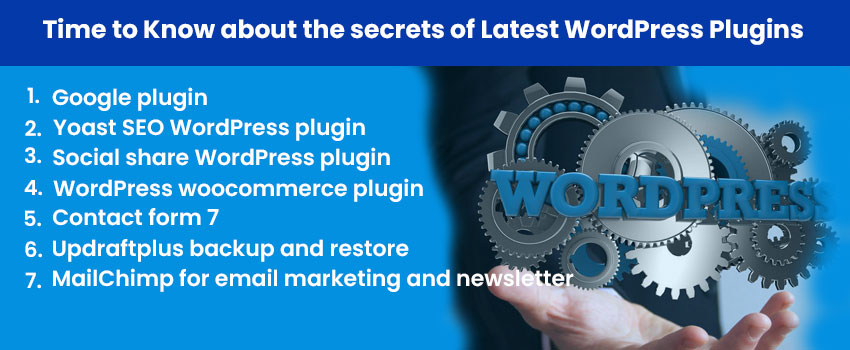 Well before beginning this topic, let's have a breath and ask how random are we about WordPress plugins? Aren't we all having favourite plugins? With the help of this write-up, let's try to answer these questions after knowing a few secrets of the latest plugins.
WordPress Plugins Edmonton is utilities that make the addition of functionalities to an application or website. A site owner can install the plugin just by putting plugin files into the WP-content/plugins directory.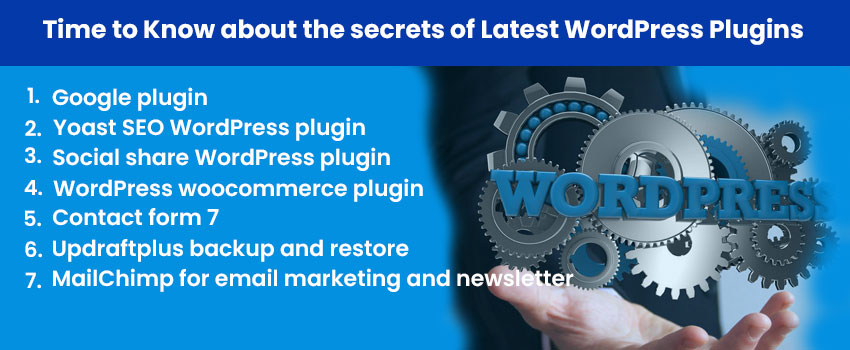 It is a common fact that a novice can make a stunning website with the help of WordPress Edmonton. The ability to customize WordPress with templates, themes and plugins make it handy for the users.
Here are some of the secrets of the latest WordPress plugins:
1. Google plugin
A google authenticated plugin is always a tremendous choice to make. It won't just be handy with important Google tools, but also it is easy to customize. Besides, Google plugin will return with faster alerts in comparison to its counterparts.
Flexible Vector Graphics
Multimedia is considered as the primary source of appearance for any kind of website. A website that includes pictures and photos efficiently make the website rank higher. Google makes sure to take care of the websites in order to make to user-friendly for mobile users. This aids to improve the rank of the website. However, GIF and PNG images lose their quality when they are resized. Thus, vector illustration and adds a unique definition and dimension on the website.
2. Yoast SEO WordPress plugin
Yoast SEO is the best choice for experts. However, it is not known to many, but the secret lies there. The best part is it helps your website to improve its SEO score.
Here the keyword density is checked primarily and then the readability of the text. Finally, the keyword is being entered. XML sitemap could also be generated using this plugin.
3. Social share WordPress plugin
What is the point until your work is not in the public domain? That's what makes social media relatable here. Social media and netizens help to make the created content go viral and circulated over the globe in no time. The viral content brings the revenue back in the form of traffic on the website.
Any social sharing WP plugin could be used for that very purpose. It is a well-known fact, but the art of creating such a share is a secret in itself.
4. WordPress woocommerce plugin
Woocommerce plugin is extremely helpful for online store websites. A virtual shop if supplemented with this plugin can do wonders for you. These plugins are easy to customize as per your business requirements, and it can be integrated with a secured payment gateway. Besides, this particular plugin also provides the vital cart and checkout options and many more.
5. Contact form 7
A communication section is an integral part of a website. Contact form 7 helps the website owner to create and manage custom forms. It allows website managers to edit and add fields hence making the platform extremely professional.
In the time of extreme competition, this plugin doesn't have any alternative, and therefore every website owner should consider installing this plugin.
6. Updraftplus backup and restore
A site owner can keep the backup of the website by using the updraft plus plugin. Not only this, but a website owner can also keep the files on a personal computer too.
The importance of backup of crucial websites doesn't really need to be explained as far as the revenue and redesigning cost is concerned.
 
7. MailChimp for email marketing and newsletter
MailChimp plugin lets the website visitors subscribe to your newsletter and of course, the website. MailChimp has additional features embedded into it, such as contact form 7 extension and for WooCommerce too.
Wrapping it off
Now you can easily deduce how some simple plugins could help to enhance the performance in terms of functionality and revenue of the website. So the secret is out to readers that what plugins could be used to get most out of WordPress and how to make your website favourite of others. However, if you are not a professional in this field, it is quite difficult for you to implement these plugins on your website. Though there are a number of WordPress Development Edmonton firms, very few are having desirable experience. As a result, it is advisable to go with a reputed firm like FutureWorkz for the best possible result.