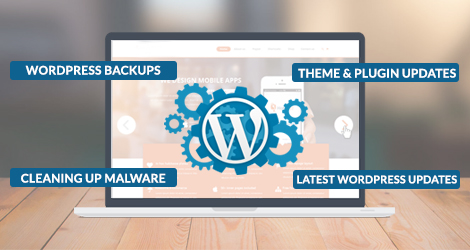 Get The Most Out Of Your WordPress Website
Are you having an online presence with a WordPress website? If yes, you might be enjoying the flexibility and functionalities offered by this CMS development. Though this platform offers many new features and can be easily managed, there are still few aspects of WordPress website development that needs to be taken extra care of.
At FutureWorkz, we are a leading WordPress maintenance company in Edmonton, Alberta that is proudly delivering high quality website maintenance services. With a team of expert WordPress developers, we are determined to make your business website run error-free and at its full efficiency. No matter, your site was developed a few years back, we are here to keep it updated based on the new WP and theme versions so that it never remains outdated.
Why is WordPress Maintenance Important?
FutureWorkz is an expert WordPress website maintenance service provider in Edmonton that is really concerned about the performance of your WP website. When it comes to attracting new visitors, WordPress maintenance is as important as website design. Most of the business owners are not aware of the consequences of not upgrading their sites on a regular basis. An ill-maintained WordPress website can result in:
Increased page loading time
Decline in search rankings
Our WordPress maintenance experts in Edmonton can assist you in preventing these issues by taking care of your WP site performance. Call us today to know how we can help you.