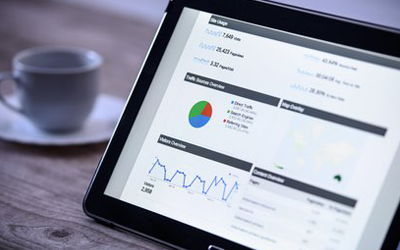 Google has setup primary goals for the users to provide the best search experience. To achieve this goal, Google uses the Algorithm updates which penalize the low-quality websites. When your online activities violate Google's Webmaster instruction, then Google may apply penalty to your website.

Being a professional web developer you have to protect your SEO visibility to avoid Google penalties. No doubt, Google penalties can reduce your search traffic and impact on your site ranking. Here are the 10 important tips that can help you to avoid Google penalties and make your online business earn success.
Right Title

An appropriate title surely helps to obtain the good search ranking. You can create a title using relevant keywords which suits to your content. Your page title shows on Google search page results in the blue underlined text. You need to make it catchy that instantly grabs the attention of viewers.

Quality Content

A quality content plays a big role in making your site profitable. You should concentrate to create attractive plagiarism-free content that people could share. If you create content providing useful information and compelling text, it will help to generate more traffic.

Visual Appearance

More pleasing your site look is, more visitors you will get on it. Therefore, you need to spend extra time to make it more pleasing by adding the infographics, premium themes, videos and images. This can help to engage your site visitors and hold them for a long time.

URL Structure

You should avoid adding the consist letters, numbers or dates in your URL structure as it does not deliver much information. Make sure to create URL structure should be clear to the readers as well as for search engines.

Don't Overuse Keywords

Stuffing the content by repeating the key phrase can impact y our search engine ranking. Undoubtedly, keywords optimization is necessary but it should be appropriate to boost the traffic on your website.

Avoid Cloaking

Cloaking for increasing your search engine ranking is like you are doing the cheating. But, Google easily finds out the hidden texts from the advanced algorithms. In order to prevent the Google penalty, make sure to avoid the clogged content.

Diversify Your Anchor Texts

Don't use only one keyword for your website. A diverse and creative anchor keyword will help in search engine rankings. Make sure to avoid creating fake accounts which face you penalty.

Don't Buy Links

There are some people who sell link from a private blog network they created. You have to avoid such a deal that can put you in Google penalty.

Remove Bad Link

In case, there are some links behind obtaining the Google penalties then you need to avoid them soon. Let Google know that you are not using the links which harm your site.

Social Media Button

In the term of cotton on your site gives social proof to the viewers. It is another way to be promoted by real people.
These useful tips will surely help the users to avoid Google penalties. If you are looking for the professionals help then choose FutureWorkz. Our team of web designers, developers and digital marketing experts helps to make your site succeed online flawlessly.