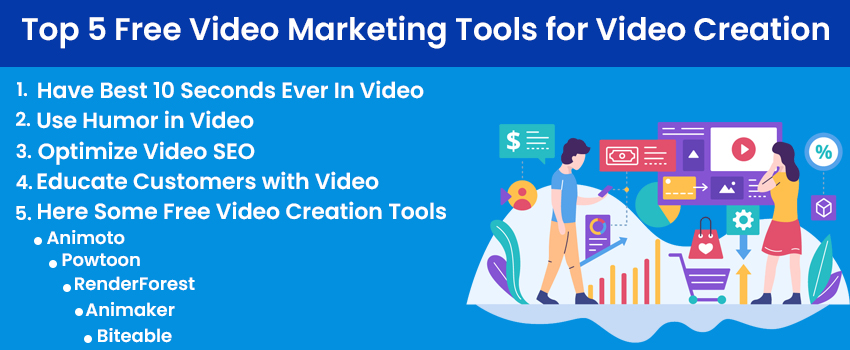 I love viral content. Want your video to be as viral as that GIF, right? There are so many aspects and things connected to creating content and video that gets viral overnight. However, as a business owner, you must not focus on making a video that goes viral. That should never be your marketing campaign purpose.
Every day billions of people actively use YouTube videos! Thus, of course, you cannot skip creating videos at all. It all becomes easier once you get the hang of the video marketing tips and engage in a video marketing campaign.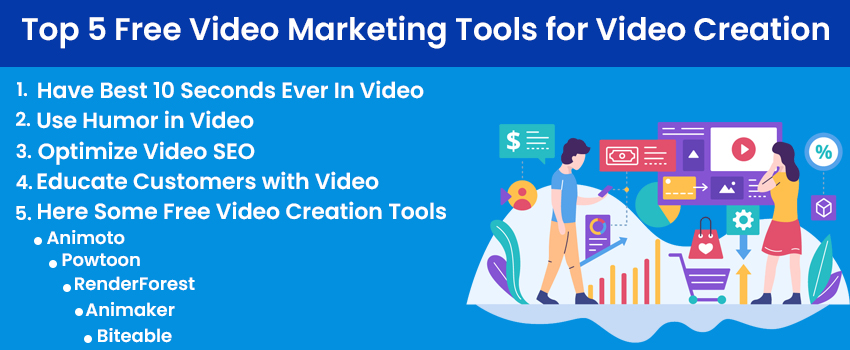 Here Are Some Of The Top Secrets For Video Marketing In SEO
Think about the Story and Not Sale
Yes, your business wants more sales. But, your video should only revolve around the story and not focus on sales. Too much forcing on add about your product annoys and repels the customer instead of attracting them. Before thinking about customer sales, you must think of engaging an audience to your page.
Have Best 10 Seconds Ever In Video
Every video should have the initial 10 seconds too attractive and compelling to grab the users' attention for them to watch the entire video.
Use Humor in Video
Try not to make your video boring. Use as much humour as you can to keep the viewers a little interested- enough that they share the video further with their acquaintances.
Optimize Video SEO
Besides making a video, your aim also should include the perfect SEO. This means using the right and enough keywords in the content and optimizing the meta tags and description for the video to enable it to meet the user intent.
Educate Customers with Video
Your video should not be merely for entertainment. Instead, it should educate the viewers. Every video should have a story that engages the customer and binds them to make them watch it till the end.
Here Some Free Video Creation Tools
Video marketing is incomplete without using the right Video Creation Tools. Therefore, to ease it up for you, we have shortlisted the top free video creation tools for you. Making videos for video marketing needs efficiency and has an individual purpose. It can be expensive to purchase the means for each element in your video while creating from scratch.
Animoto
You may create any video by picking up any texts, pictures, videos, and music from a defined library. After making the video, you may post them on social media or youtube as and when you want.
Powtoon
Used by most of the top international brands like eBay, Starbucks, and Coca-Cola- This video creation tool helps your business in several ways. This is free to use and create a myriad of animated videos.
RenderForest
With Renderforest, you become able to create videos (for businesses). Besides this, it even helps make slide shows, animations of logos, and other small videos. It has hundreds of templates with the help of which you can make customizations and have the best video for your business.
Animaker
This is the video creation tool, which is a DIY tool to create infographics and animated videos. This has various templates for sounds, animations, music, or, say, pre-animated tools. All these can be used and customized to make a video for your business.
Biteable
One of the easiest to use video creation tools that offers you a comprehensive power in the hands of the video creator. Make use of the premade templates for the video to get your work done quickly. Or, if you want, you may create a video from scratch.
Are you looking to create a video for your business? Or, are you looking to adopt video marketing to increase the leads for your business? Contact FutureWorkz today to get the solutions for your marketing needs.